Veterinary Care for Cats and Dogs, Veterinarian in Cleveland, OH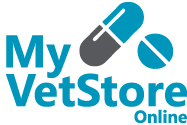 COVID-19 UPDATE : DUE TO THE CURRENT SITUATION CALL VOLUME HAS BEEN HIGHER THAN NORMAL AND WE APOLOGIZE FOR ANY DELAY IN RETURING VOICEMAILS OR EMAILS.
Dear Belvoir Pet Hospital Clients:
In this time of concern, we want you to know that we are here for you and your pet more than ever. We are committed to keeping clients and staff safe during the ever-changing COVID-19 situation with improved admittance and check-out procedures. We are following the recommendations of the CDC and Governor DeWine's Responsible RestartOhio Plan. At this time, in Phase 1 Reopening, we will be scheduling medically necessary procedures with the hopes of expanding capacity in the safest way possible. Our new improved protocol is as follows :
Scheduling an Appointment (call our office for ALL appointments)
Please inform our staff upon making the appointment if you or your pet has been in contact with any COVID-19 positive or potentially exposed person.

All clients must wear a mask or face covering, covering the nose and mouth. If you don't have one, please ask and we will provide one for you.
Check-in Process
Upon arrival for your scheduled appointment, please remain in your car and call the office at (216) 385-7347, we will gather your intake information by phone. (Please only use this number for appointment or surgery check-in)

Wait in your car, an employee will come out to greet you when your appointment is ready. Please bring your pet from the car to the staff member with face covering in place.

Please leave your leash on your animal until we have replaced it with double slip leads. Once our slip leads are fully secure, you may remove your collar and leash.

Please bring smaller pets in enclosed, secure carriers to maintain safe transfer to a staff member.
Office Exam Procedure
Once your pet enters the building, please return to your vehicle and wait for the doctor to call you.

All communication with the doctor will be via phone. Treatment will be discussed with the doctor and approved by you.
Check-out Process (with minimal contact)
Payment options: Call 216-381-1100 with credit card number (preferred, least contact)

A less preferred option is having a staff member come out to your vehicle and take your card (we will sanitize it before returning to you).

Cash is not advised

Please leave your face covering in place when our staff member returns your pet to your vehicle.
Did you know we offer contactless food and product pick up?
Call the office (216) 381-1100 in advance and we will have your order ready to exchange outside our side door.
And, medications can be delivered:
Please call the office at (216) 381-1100 for details.
Thank you for your continued cooperation during this time, please contact the office if you have any questions about these procedures.
Sincerely,
Joseph J. Farkas, DVM
& Belvoir Pet Hospital Staff
Click the link below for our Online Pharmacy :